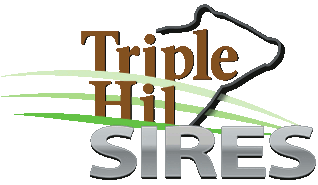 Started ten years ago, Triple-Hil offers Holstein, Red Holstein, 100% Jersey, And 100% Ayrshire sires.
Acts as USA distributor for K I Saamen (Holland and Belgium) Holstein, Red & White, Lineback sires,
Their slogan is "The Bulls who were supposed to be Cows". Their selection focus is on deep maternal lines, and they prefer outcross sire lines.
As former dairymen who used "aAa", they seek out bulls with the harder to find combinations of "aAa" qualities.
All sires sourced in the USA are 100% HA (which is the easiest way to have outcross pedigrees!) and the same preference exists for Jersey and Ayrshire selections.